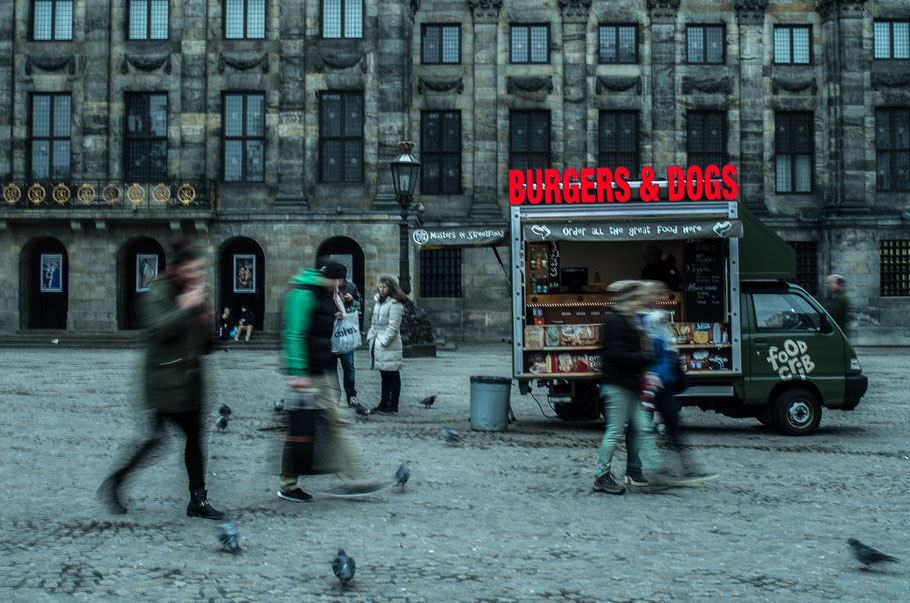 After thinking about it for some time, especially after reading this great article by Marius Vieth, I finally decided the moment to begin my own 365 Project has come.
For those of you who might not be familiar with the concept, a 365 project is one where a photo a day is taken during a whole year, an then uploaded to a timeline or album, so that in the end result are 365 (366 in this case...) images, selections of moments from every day past.
What stuck me most about the various experiences I read of people who took on this kind of project was how much they all claim to have learned from it. And bettered their photography...
This is not, however, a technical kind of improvement, from what I gather, but more of a training of the eye and of the mind, increasing their sensitivity to the events, the colors and shapes that surround everyone's daily routine. 
I have been walking around Amsterdam, recently, trying to train these skills. Sometimes I only take one lens, possibly one I don-t know very well, other times I fix my settings and try to only shoot what I can.
These exercises are fun and useful, but they feel negative (not morally, but in the sense that the rules they impose are limitations), as they rely on cutting down on the variables and options you can use to get the shot you want, and it's not always interesting (or rewarding) to purposely miss a great shot just because you chose to only take that old manual focus lens you think might not be working very well. 
A 365 project, on the other hand, comes with rules but not limitations. As long as you take your daily photo you are happy with there is no other obstacle to your creativity, your attention to detail or your gear addiction. You should (is my hope) be able to hone your skills, get familiar with your camera and train your mind to see images without sacrificing anything else than some time every day, provided you stay committed to what you are doing year round.
As I mentioned, I have recently been taking my camera with me fairly often, but I still feel that giving myself a daily deadline will help me improve faster and better than I would if I didn't have it, and I hope the results of this project will prove me right. 
I also hope you will be happy to join me on this year long ride, sharing whatever comes out out of it with me.
Happy new year to all!
You can find the album where I will be uploading the project here: 
https://www.flickr.com/photos/138455389@N04/albums/72157662773189190